About DentOffice®
DentOffice features a modern, comprehensive and professional dental billing software system for the busy office. Our DentOffice® Practice Management software was designed to handle the billing functions for all types of dental specialties with ease, including medical-dental crossover. Whether you use DentOffice in your practice or outsource your billing operation to our professional billing service it is important to ensure that your business is being handled using the most comprehensive, accurate, failsafe and feature-rich software on the market.
Here's why DentOffice is your best choice if you intend to maintain a professional operation that can respond to the needs of today's fast-changing health care industry...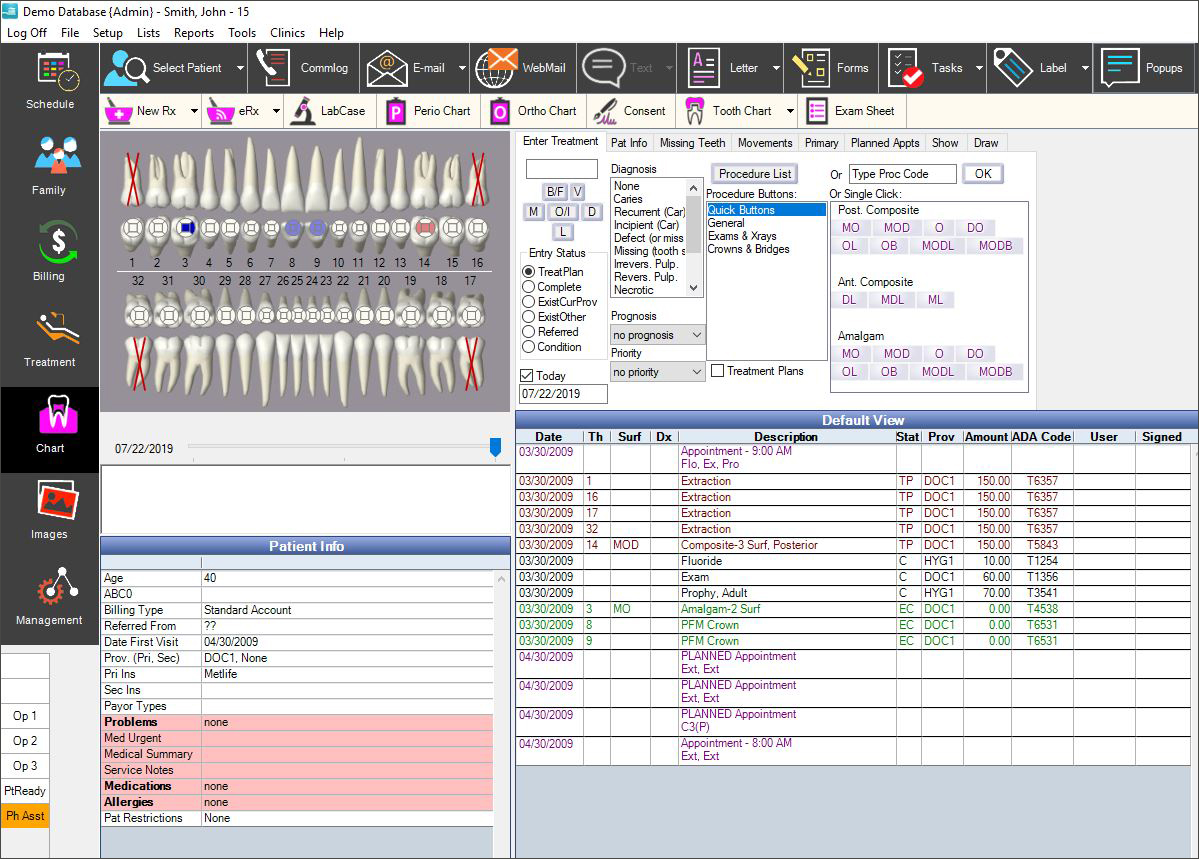 Great Features
Fast and stable
Graphical tooth chart
Built-in, graphic, and custom reports
Patient forms
Email and integrated texting
Microsoft .NET framework
Modern MYSQL database
Secure and compliant with all regulations
Interoperable with many bridges to other programs such as imaging and X-Ray software
More functionality and features for dentists to enjoy.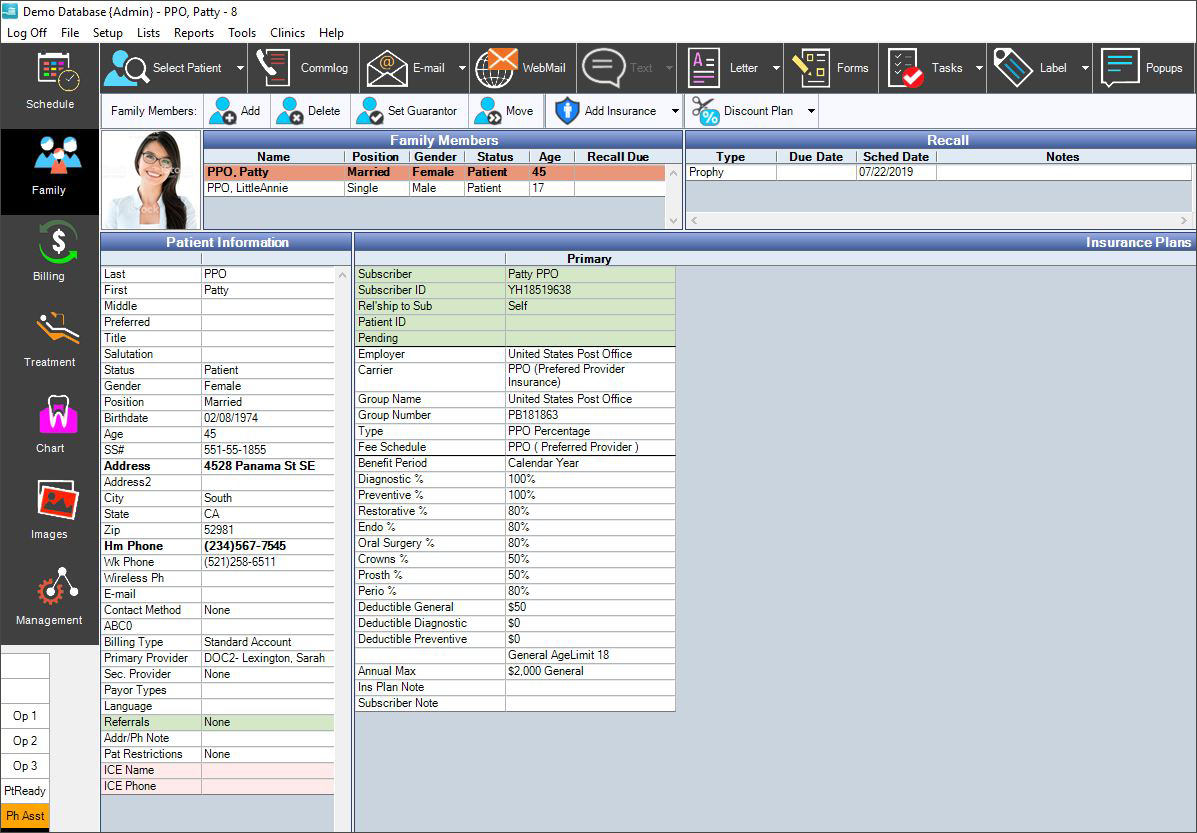 Efficient Scheduling
Electronic Services
Mass Email
Texting
Messaging
eReminders
eConfirmations
Automated Thank-Yous